The Baleful Godmother Series
Start this wildly entertaining and multi-award-winning Regency romance series today.
Be swept into a Regency England brimming with passion and peril, adventure and romance, magic and love!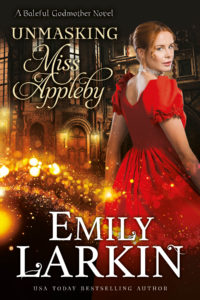 Join my readers' group and receive monthly-ish emails with book news, discount codes, and other goodies.
You'll also receive links to download Unmasking Miss Appleby and a collection of bonus scenes for free.